Your javascript is off, this page may look weird and not work well. (this message disappears once the page is loaded properly with javascript enabled)
"USBasp is a USB in-circuit programmer for Atmel AVR controllers." - USBasp
You can make an USBasp using the USnooBie!

Here's the schematics (click to zoom):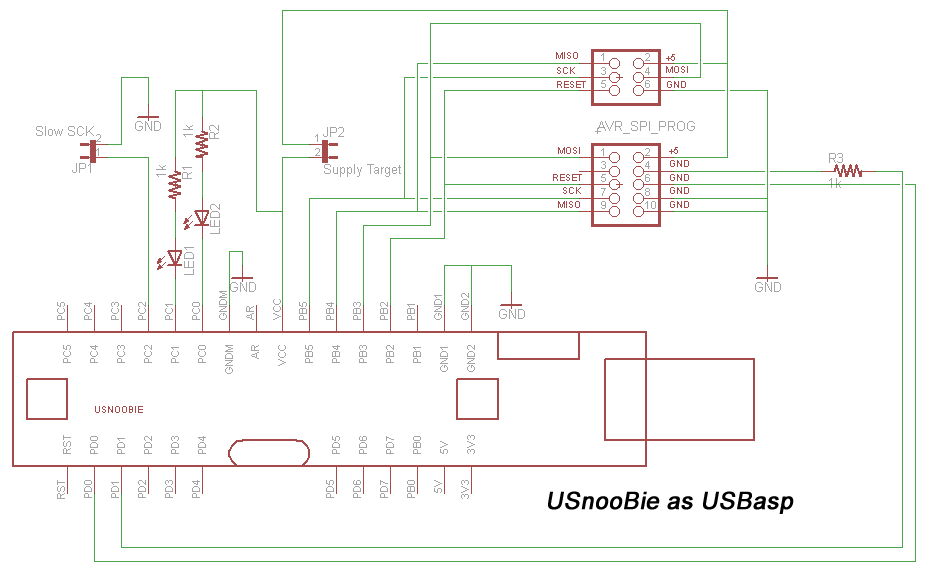 Here are the firmware files (version 20100925) you need to upload to the USnooBie.
Here's an even more minimal version of the shematics (click to zoom):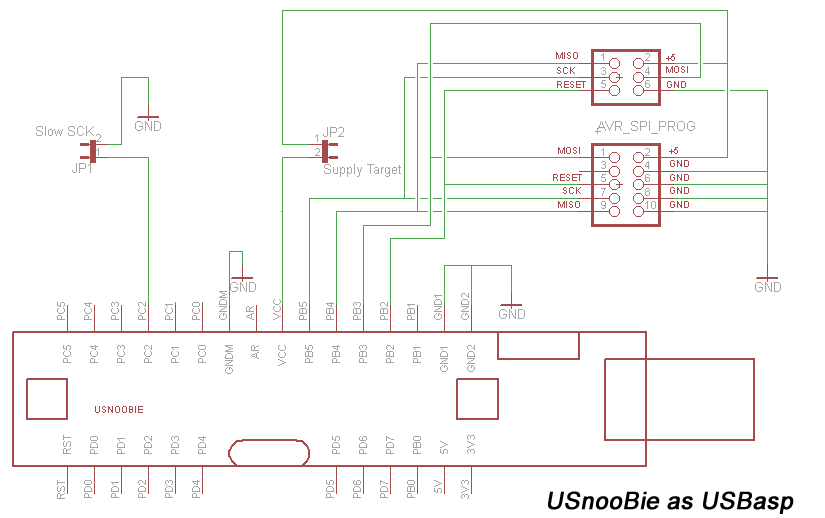 If you are able to use the USnooBie, then you already have the drivers you need. The USnooBie's bootloader (USBaspLoader) actually emulates an USBasp.
It helps if you compare my schematics with the original USBasp schematics while looking at the configuration file. What I did was simply reconfigure the usbconfig.h file of the original USBasp to use the USnooBie hardware.